I get asked a lot through social media about my favourite art supplies, so I thought I would break them down in blog posts! 
This post is specifically about watercolour paints, because I use several different brands and wanted a chance to discuss each one of them in further detail. They also range in price points, so if you're a beginner you might have a better idea of where to start.
Let's dive in!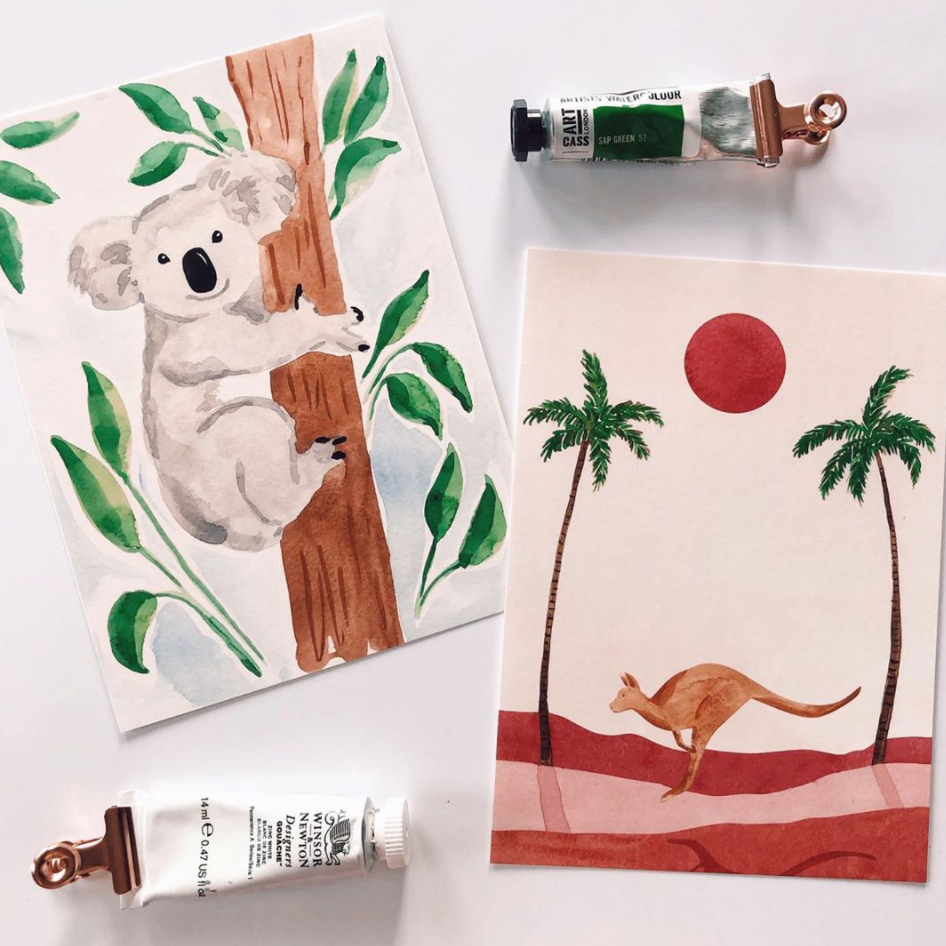 Beginner vs professional paints
There are so many great brands of paint out there that are very affordable. Some of the "beginner" paints I still use today in my professional work, because they're great! You don't need to jump into buying expensive brands until you get more comfortable with what type of paint works for you and which ones you want to continue using in the future. 
I started out with one watercolour palette, but felt over time I couldn't quite achieve the look I wanted for certain elements. For example, the transparency of watercolour didn't work well for me when I wanted to paint skin tones, because I didn't like having to layer them so much. I prefer a smooth texture when it comes to skin tones, it's nice to have some texture but personally I don't like to outline my figures so I needed something a little more bold.
This is when I started using gouache, and since then gouache has become a staple in my practice, the main paint that I use for my work. What I like about gouache is that it's very versatile, you can water it down and use it like a watercolour, or you can slab it on really thick for a flat, even texture. I use both gouache and watercolour paints interchangeably, because I really enjoy the transparency and flow of watercolour for some elements, while a more structured and thicker paint for others. I personally love using watercolours for: botanicals, florals and background elements such as greenery or landscapes. 
Here are some of my favourite watercolour paints from beginner to professional:
The W&N Cotman watercolours are a great starting point, they're super transparent so you can get some nice washes and build up the layers really well. The pocket box also comes with a retractable paint brush (shown below). Here are some examples of paintings I made with these paints (the watercolour books in this photo are 
Canson Montval
 and my
Strathmore Mixed Media sketchbook,
 I'll write another post about papers soon!):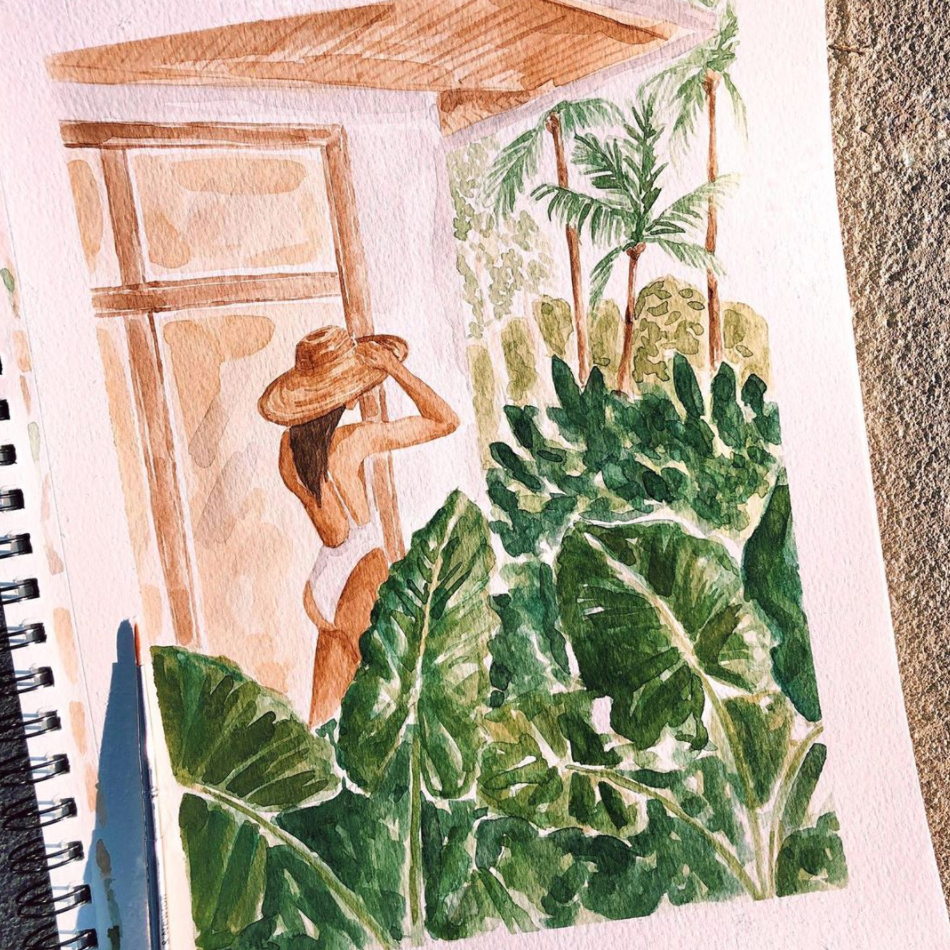 Arteza is a wonderful brand that makes loads of different art materials at really affordable price points. Their art supplies are very high quality for the price tag, and I use some of their paints on a daily basis in my professional and personal work, they're really great!
I really enjoy Arteza's watercolour tubes, you can get really rich and creamy colours that you can't always achieve with a watercolour palette, and mixing colours is a little bit easier. They also have a watercolour palette which I haven't tried myself, but I'm sure it's great. Here are a couple of examples of illustrations I made using this tube set: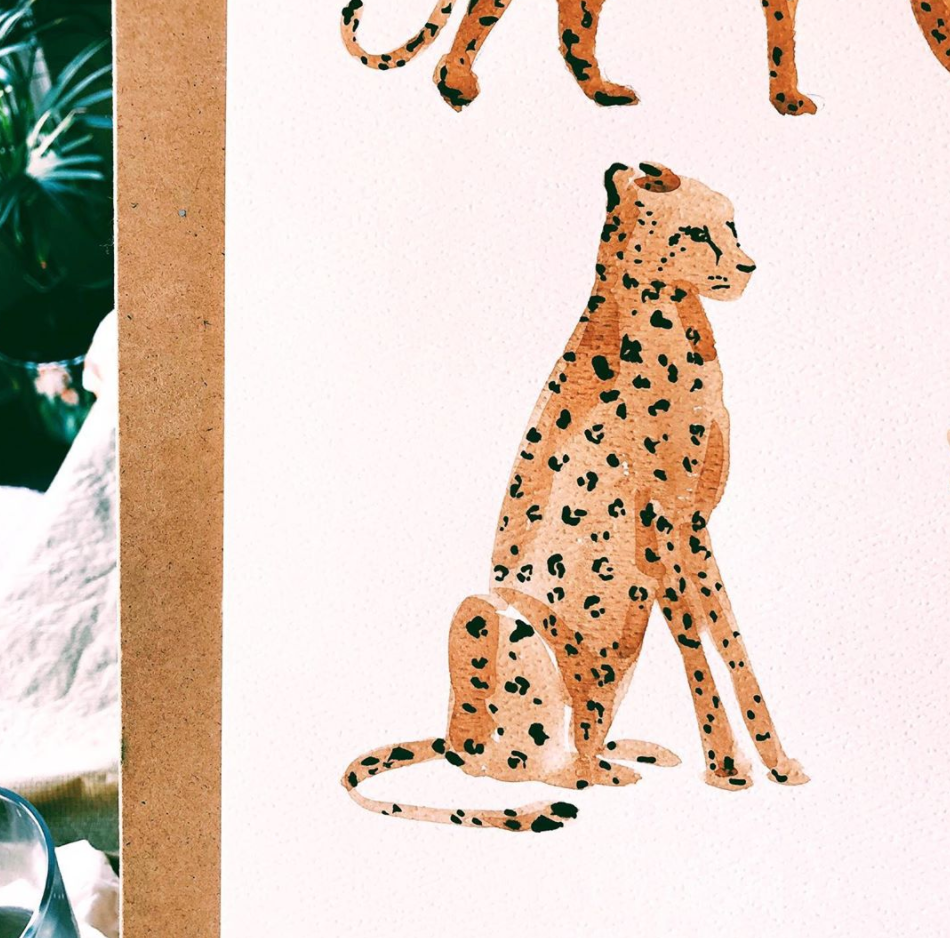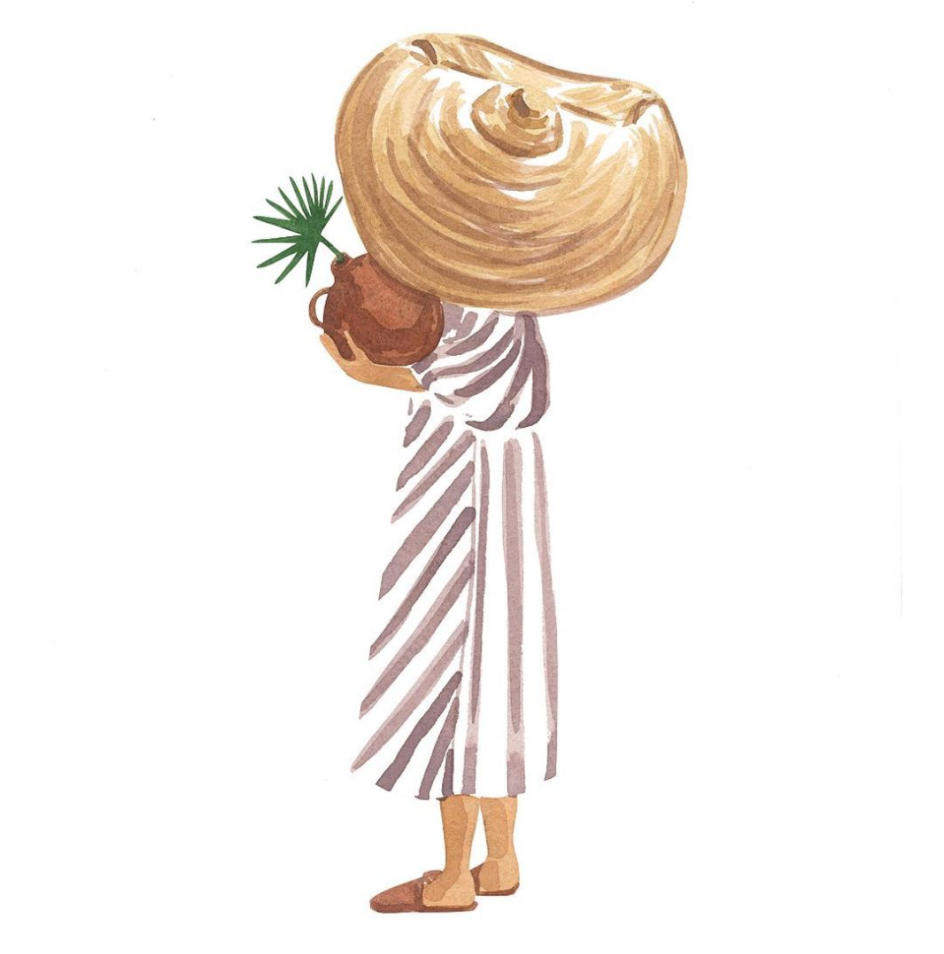 This watercolour palette is by far my favourite! The colours are so smooth & creamy, and quite thick in comparison to regular watercolours. You can layer them really nicely and they mix together really well. The only thing I don't like about these paints is that if you paint with a thick layer, it dries a bit shiny instead of the traditional matte finish that watercolour paints have. I don't usually mind this because it doesn't show up in my scans, but if you're selling original artwork this is something to keep in mind. I own both the 36 pan set (linked above), and the
48 pan set
, but you don't need the 48 pan set as you can mix all the additional colours in there with those found in the 36 set.
Here are some illustrations I created using this palette: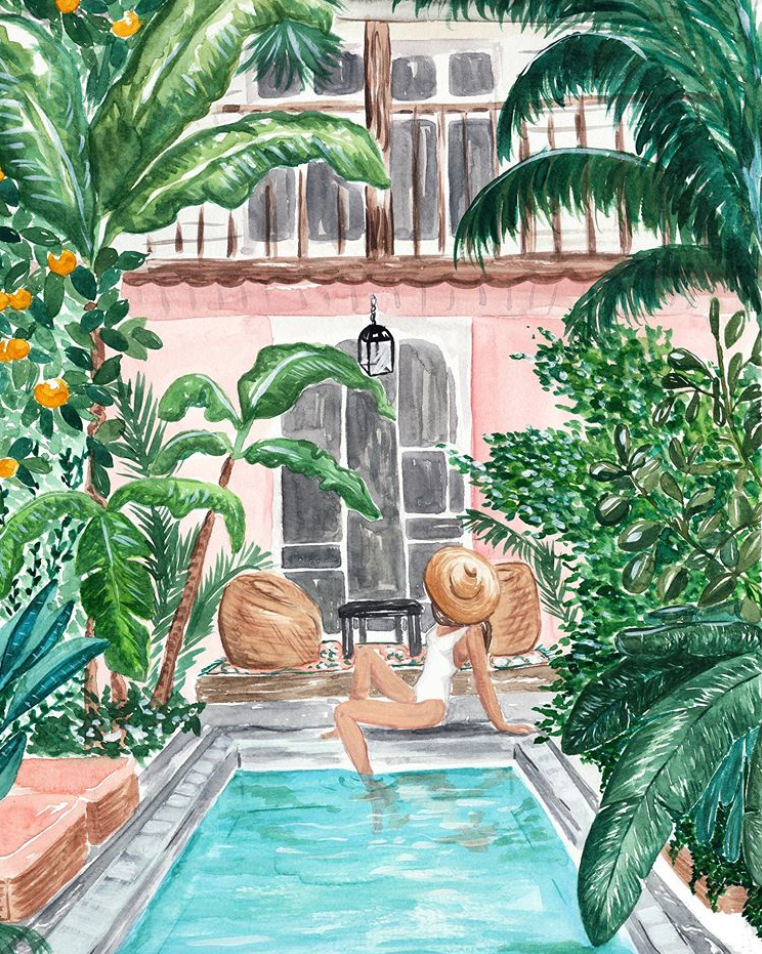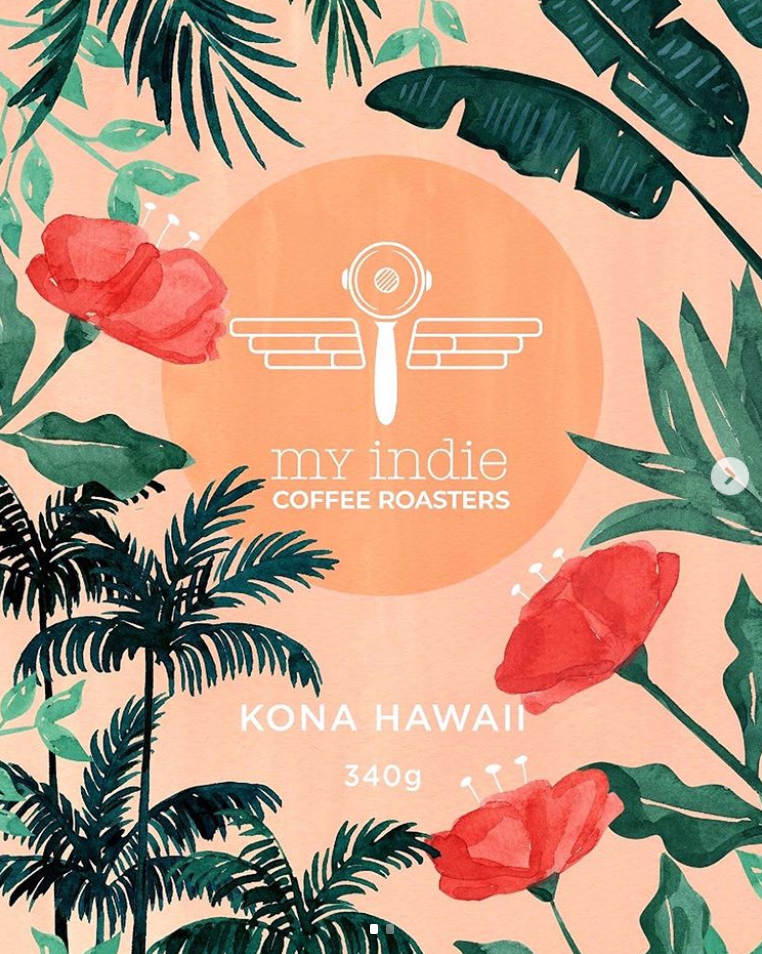 I don't think I could say enough good things about this palette. I absolutely love it, it's tiny but it's mighty. The colours are so rich and creamy, and it doesn't take a lot of water to get them activated. This is my go-to palette when I'm travelling or painting in the garden, it's a staple in my work when I'm on the go. I don't currently have an illustration to show you that was made using only this palette, but I did post a review video on it here: 
https://www.instagram.com/tv/B81RyhRBMR7/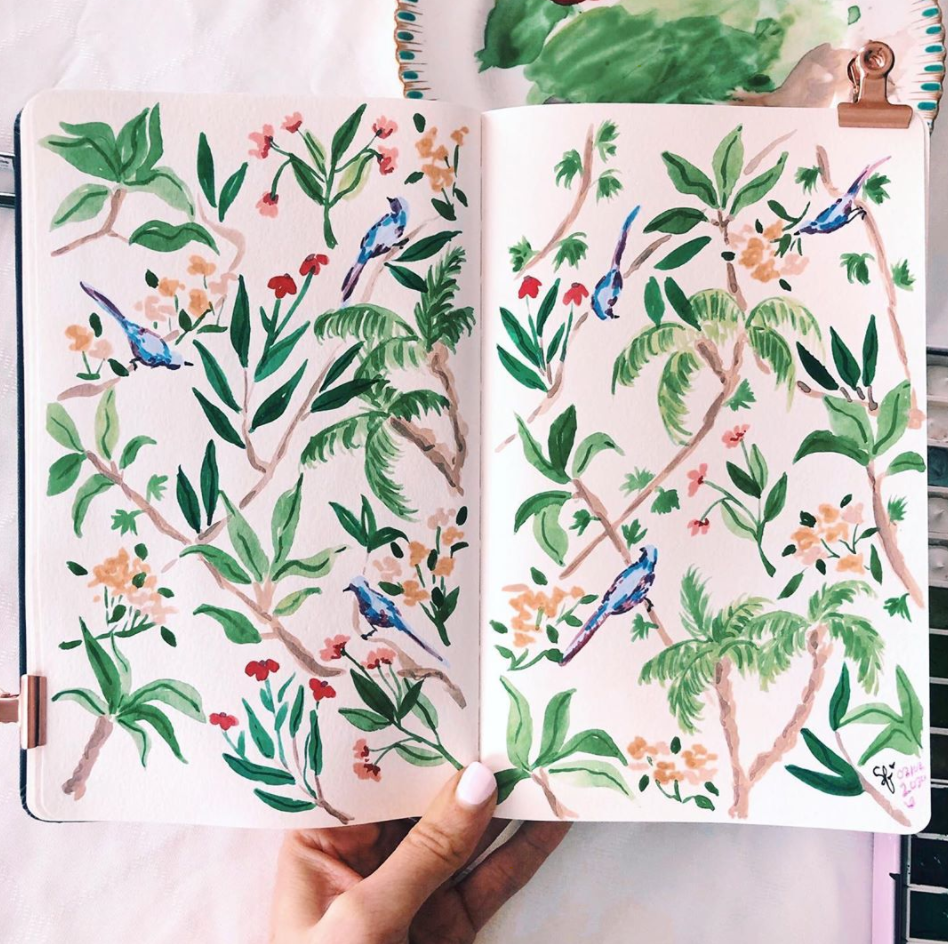 Although these paints work for me, they might not work for you and that's okay! There's a lot of trial and error when it comes to finding the right paint for your artwork, and you shouldn't be upset if you spent money on paint that doesn't quite work for you at this time. You might need it again in the future, or you can use it for your sketchbook practice if you don't want to waste your good paint. Spending money on art supplies is investing in your creativity, and in my point of view, it's a smart investment to try new paints as opposed to sticking to one that might not let you reach your full potential.